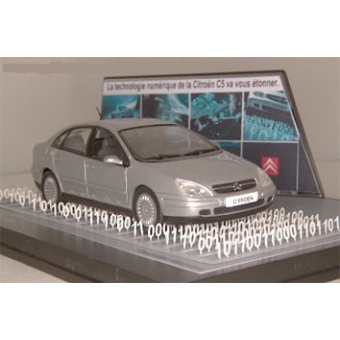 Model:

C5 Numérique Pub

Levertijd:

op aanvraag

Merk:
Omschrijving
C5 Numérique Pub
The C5 had a further development of Citroën's hydropneumatic suspension, now called Hydractive 3.

The major change with this system was the use of electronic sensors to replace the mechanical height correctors seen in all previous hydropneumatic cars. This allowed the suspension computer to automatically control ride height: at high speed the suspension is lowered to reduce drag and at low speeds on bumpy roads the ride height is raised.

Manual control of ride height was retained, though it was overridden by the computer if the car was driven at an inappropriate speed for the selected height.
source: wikipedia page for C5
Due to this and many more features that were considered 'high tech' in the time, the commercial showed virtual binairy numbers on the road. Marpytoys has made a limited edition model car based on this commercial:
Beoordelingen (0)
Beoordeel
Note: HTML-code wordt niet vertaald!
Verder